Penn State University Study
"A Study on the Effect of Nan-O-Sil ASD on Cooling Time Reduction" was undertaken by Jonathan Meckley, Pennsylvania State University at Erie, The Behrend College , Erie, PA (see technical paper 1) that will be presented at ANTEC in May 2010, that demonstrated the Nan-O-Sil ASD additive can reduce cycle time by as much as 70% in semi-crystalline materials.
In PP the cooling time was reduced 77%.
In glass filled PBT, it is 70%.
Glass-filled Nylon has a 67% reduction without negative physical properties.
Nan-O-Sil ASD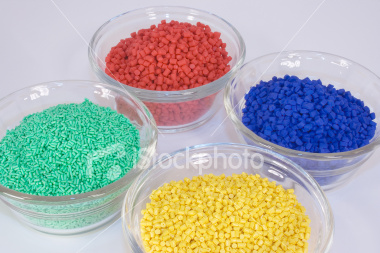 A unique colloidal silica processing aid from Energy Strategy Associates, Inc. slashes molding cycle times. Ultra-fine bright white silica particles have been shown in laboratory and commercial field trials to reduce injection molding cycle times by 20% to 30% in polypropylene, filled and unfilled nylon, PBT, Acetal, glass filled PC, PPS, PEEK, and Rigid PVC (read more: PVC Results Summary | Nanosil ASD Study). This processing advantage is accompanied by retention and improvements in key physical properties at low loadings (0.8% wt.).
Nan-O-Sil ASD additive is an ultra high purity, amorphous (no crystallinity), colloidal fumed silica where the particles are discrete and non agglomerated in the form of a bright white powder. Importantly the individual particles are spherical shaped and range in particle size from 0.02 to 0.55 microns (20 to 550 manometers).
Nan-O-Sil ASD improves color dispersion. Blues are bluer. Greens are greener. Nan-O-Sil ASD reduces flow lines and surface defects. Nan-O-Sil ASD is easy to mix with resin pellets in a blender so melt pre-compounding is not required.
Neat PP @ 90s Cooling Time:
Nan-O-Sil ASD PP @ 90s Cooling Time
Subsequent to this paper/study we have determined that the cycle time reduction provided by Nan-O-sail is a function of nucleation dynamics (see Thermal Kinetics Study)